2023-09-14 00:00:13


When I ask my ballet instructor, Mia, if she has any advice for an absolute beginner, she says: "Just have fun!"
The first thing you need to know about Ballet for Absolute Beginners at Sydney Dance Company, a 90-minute drop-in class, is that it's actually designed for people who have already done four Introduction to Ballet classes.
Don't worry though. If you've dropped into the class like me, a genuine absolute beginner (the nearest I've come is plucking a plastic ballerina off a cake at a child's birthday party), Mia assures it's possible to keep up – even without knowing the names of the positions.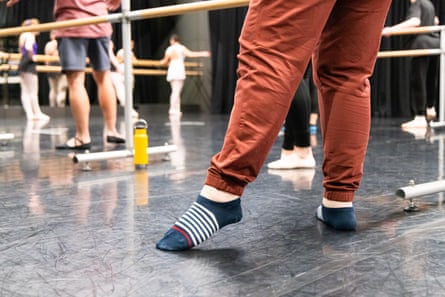 This is very encouraging of Mia, but I have my doubts. Classical ballet, according to the Sydney Dance Company, "is characterised by a standard vocabulary of steps, poses, and graceful movements including pointed feet, rising, jumping, stretching and spinning". It is "strengthening, disciplined and stylised". I, on the other hand, am a huge fan of lying on the couch and playing word puzzles on my phone.
With Mia's encouragement, I join a barre (a wooden bar) where there are already two people with excellent posture, wearing ballet shoes. In contrast, my feet are in striped ankle socks. Which is perfectly fine, for an absolute beginner.
We start with simple exercises: heels together with feet and toes pointing out to 180 degrees (first position), bending the knees (plié). "Imagine there are floaties under your arms when you hold them in front of you," Mia calls out. We come up on our toes and raise our arms above our heads, which results in a bit of wobbling at first (for me).
The first 45 minutes of the class are exercises at the barre that become increasingly difficult. We learn short sequences involving pointed feet, bent knees, swooping feet, and corresponding movements with arms either raised, or held with the fingers at the same height as the belly button. The more experienced students have a gracefulness that extends all the way to their fingertips.
After several goes at a sequence, we do it once more to music: mostly spritely classical piano pieces, although Christina Aguilera's Beautiful does feature once. By the end, I am apologising to my toes for not communicating with them more often and then out-of-the-blue demanding them to leap into action.
The second half of the class is done without the barre and takes place in the centre of the studio. It is time to jump and eventually work our way up to a pirouette. "Just jump on the spot if you can't keep up," Mia suggests. When we work our way up to a pirouette, some people are legitimately spinning en pointe like experienced dancers.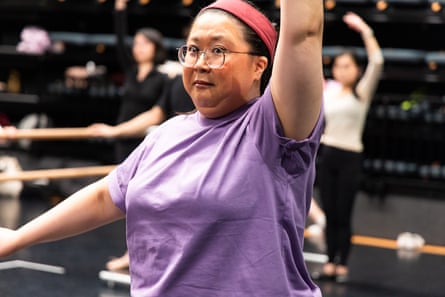 On the other hand, Tia, a fellow newbie in the back row, and I are laughing as we try to keep up. "I'm just jumping on the spot," she says with glee.
Meanwhile, my attempt at a pirouette looks like I'm walking around in a small circle. This pointy end of the class is beyond us, even though I later learn that Tia took ballet as a child for six or seven years.
So, this is a great class to join if you're returning to ballet after some time, or if you've already done an introduction to ballet. It's much more plié-surable if you already know the lingo.
When the class is finished, I am newly aware of how heavy my arms are. But also how satisfying it is to be able to hold them above my head, while standing on tippy-toes.
I'm not a ballerina yet, but I am balancing.
The Sydney Dance Company runs adult ballet classes from beginner to advanced, as well as a four-week introduction to ballet course.
---